Other Courses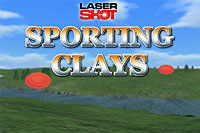 Sporting Clays is a simulation of a challenging clay target game designed to simulate field shooting. On a Sporting Clays course, shooters are presented with a wide variety of targets that simulate the flight path of game birds, such as flushing, crossing, incoming and other angling shots. Courses are laid out in natural surroundings and typically include five or 10 shooting "stations" with shooters moving from one station to the next to complete the course. Each "station" presents shooters with a different type of shot.
Unlike trap and skeet, where a mounted gun is permitted. Sporting Clays courses demand that the shooter start out with a "low gun" (butt of gun below the shoulder) until the target comes into view. A full round of Sporting Clays usually consists of 50 or 100 targets ( it depends on the number of stations, sometimes a tournament may require up to 13 to 15 stations) with 10 targets normally thrown at each "station." (some tournaments may lesson the number of .birds. pulled if there are more stations but always the targets add up to 100.) When shooting in squads, shooters typically rotate turns from "station" to "station." At most "stations," shooters call for each target(s) which may be released with up to a 3-second delay.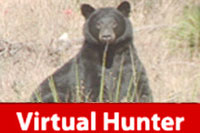 Experience the feeling of being in the outdoors shooting wild animals. This course will train you to where to shoot and when to shoot the animal in the field of hunting. Marked areas are shown to help the student to distinguish the lethal area of the animal where as he can shoot it there which instantly disables it. Different types of wild animals are included in the training. An option of mixed targets are also available.